Hillstrike REV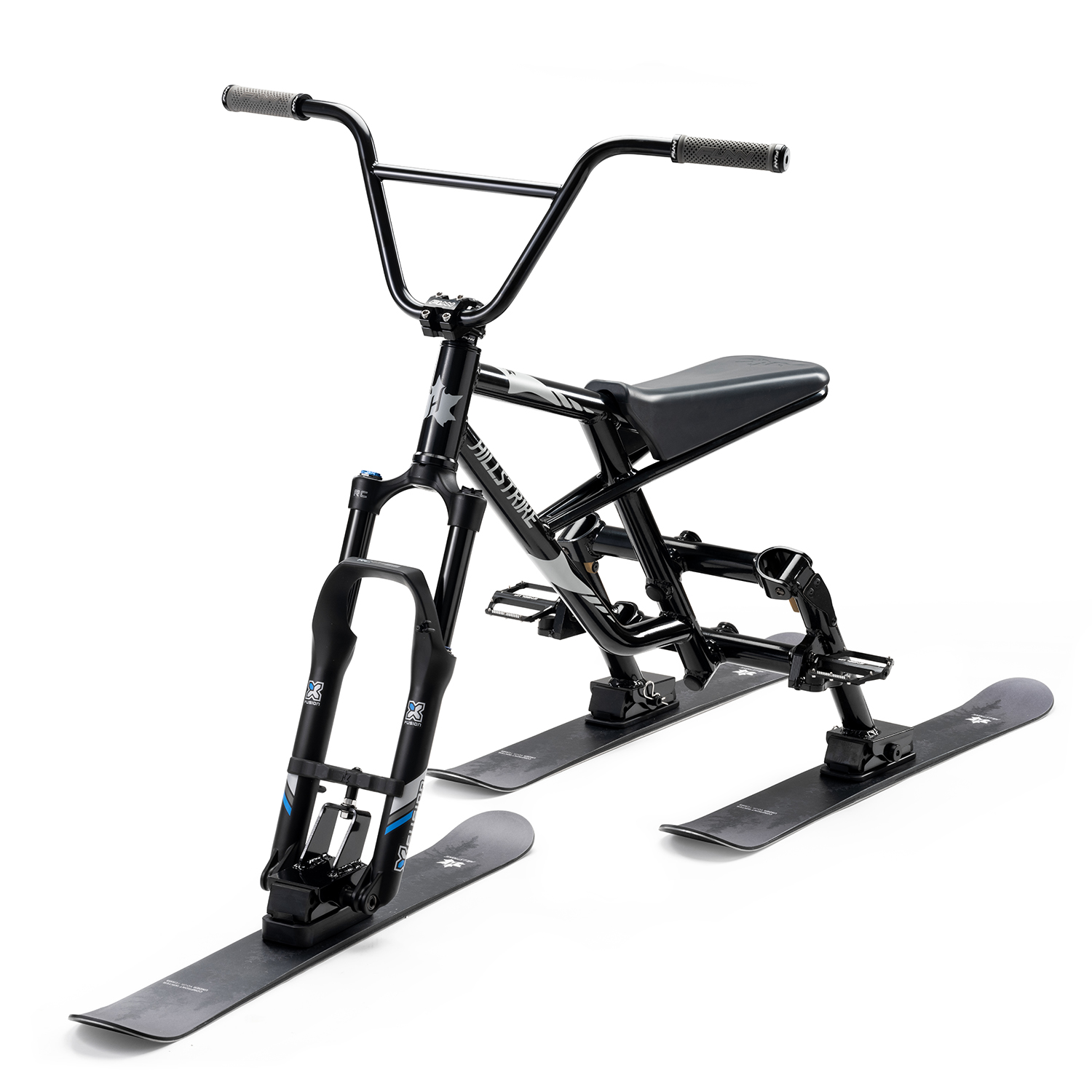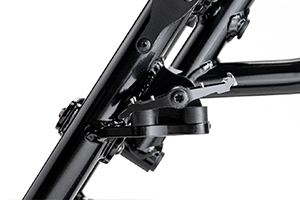 HPS™ Pedal system
Standard downhill super-grip foot pedals provide confidence for carving deep snow at the local terrain park.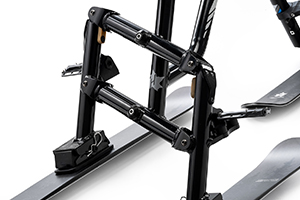 Rear parallelogram system
Our unique articulating rear ski system adds lower body fun and exercise to ski-biking by simulating the action of skiing perfectly.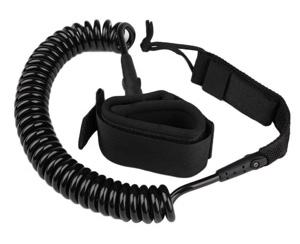 Safety leash
A safety leash tethers the Type 3 ski-bike to your body to keep the mountain resort terrain park safe for everyone.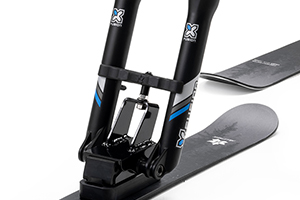 Front suspension
X-Fusion RC32 Boost heavy-duty front shocks make even the harshest riding conditions easy and effortless.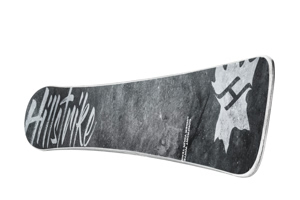 3 custom detachable skis
Custom reinforced wooden core skis with replaceable urethane pivot stabilizers make the Hillstrike REV the next hit in snow sports.