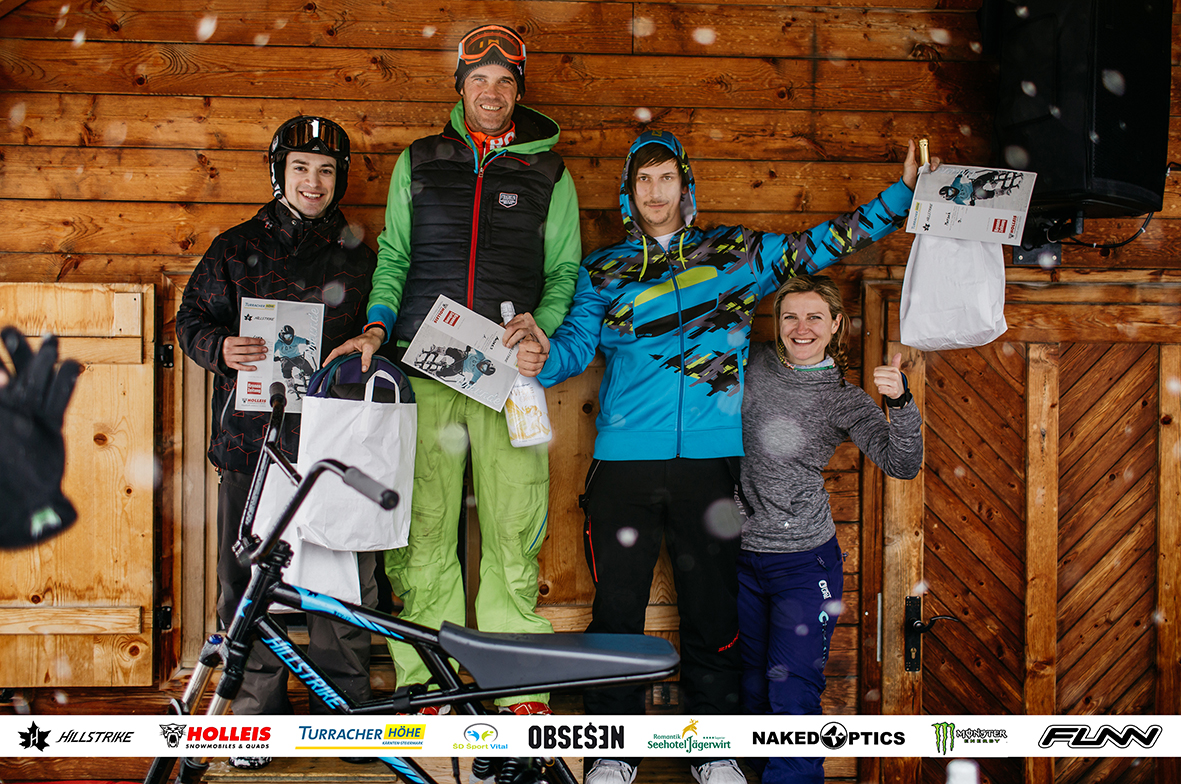 The Hillstrike OPEN RACE 2018 is behind us, and we couldn't have had more fun!
Here are the results.
OPEN RACE:
1. place: Andrej Sumbergar
2. place: Luka Hribar
3. place: Matjaž Urtelj
OLD vs. YOUNG (2 riders with 50 years age difference):
1. place: Manfred Schrottenbach
2. place: Alex Holleis
We would like to thank everybody who came, competed and tested our snowtrikes.
Special thank you goes out to everyone who helped with the race organization, accommodation and prizes!
Holleis Snowmobiles & Quads, Turracher Höhe, Seehotel Jägerwirt, ŠD Šport Vital, NAKED Optics, Monster Energy, Obsešen, FUNN
You can find more photos here