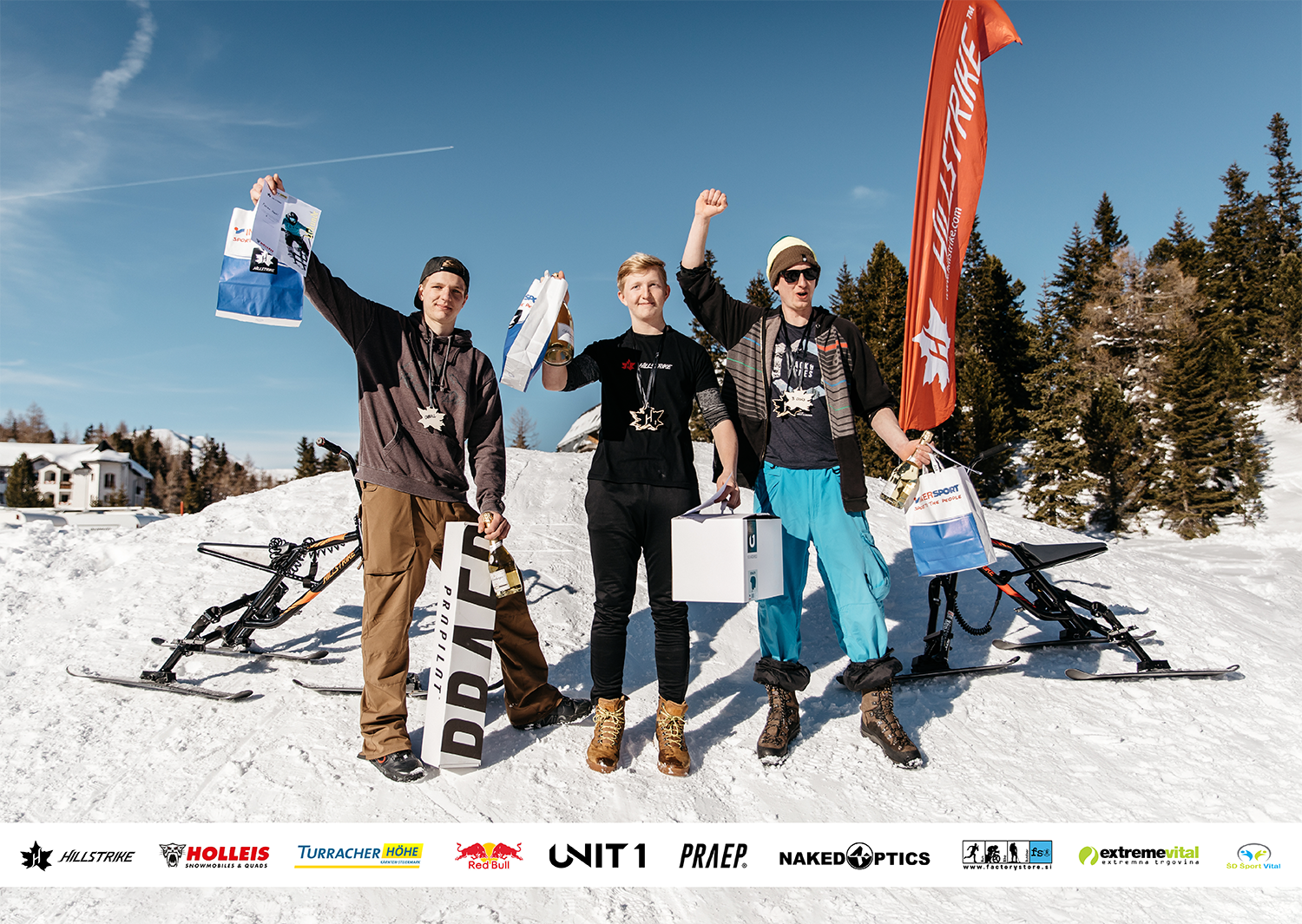 We are proud to announce the results of the second Hillstrike Open Race at Turracher Hohe!
This year the fierce Austrian – Slovenian battle for the podium went to Austria; congrats to the winner Max Holleis!
The race was held in two timed runs. To determine the winner, the best time of both runs was used.
The race was held in 2 categories;
Overall (general best time)
1. Max Holleis
2. Fabian Dankl
3. Peter Dolinšek
Newcomers (best time from those who competed for the first time)
1. Tadej Kristanšek
2. Gašper Knez
3. Igor Jamšek
You can find the full race standings on this LINK.
A big thank you goes out to all our partners:
Holleis Handels | Turracher Hohe | Red Bull | Unit 1 | PRAEP | Naked Optics | Factory store | Extreme Vital | ŠD Šport Vital